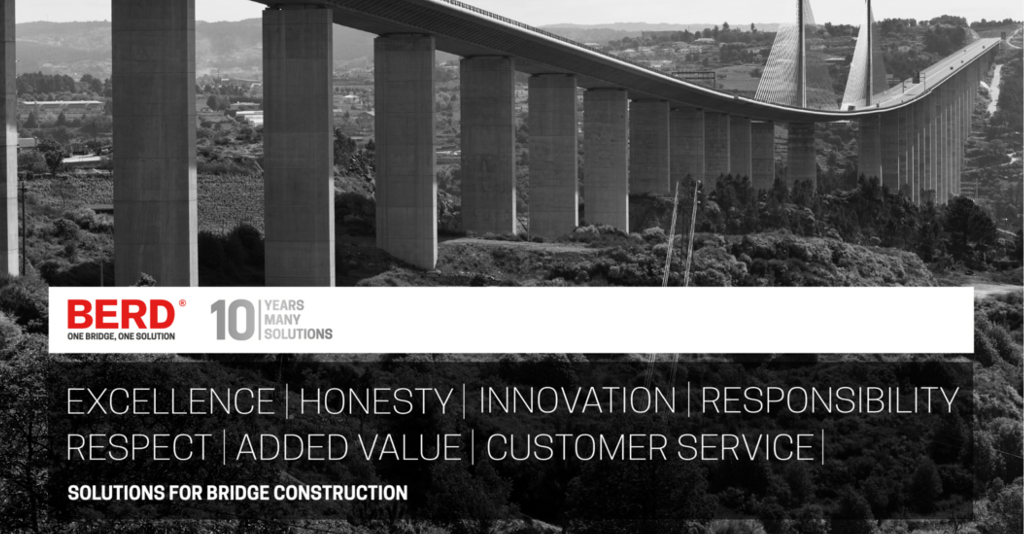 View more news
10 Years providing the best solutions for our clients
10 Years reaching new limits
10 Years delivering cost effective solutions
10 Years focusing on fast construction
10 Years increasing construction quality
10 Years establishing new safety standards
10 Years bringing sustainability on bridge construction
10 Years contributing for a more sustainable planet
10 Years innovating
Today we thank our clients, partners, suppliers and team for our success hopping that we can achieve much more in the upcoming 10 Years.
We took this 10 Year opportunity to renew our website and image. For keeping constantly updated about our work and innovations please check our renewed website and follow us on social media!
Let's go for another 10 in excellence!