With Climate Change, extreme weather phenomena are becoming more frequent and intense. Also seismic activity and conflicts cause very important damage to communication routes. A rapid response to restore communication routes is vital so that the affected populations can quickly regain well-being and normality.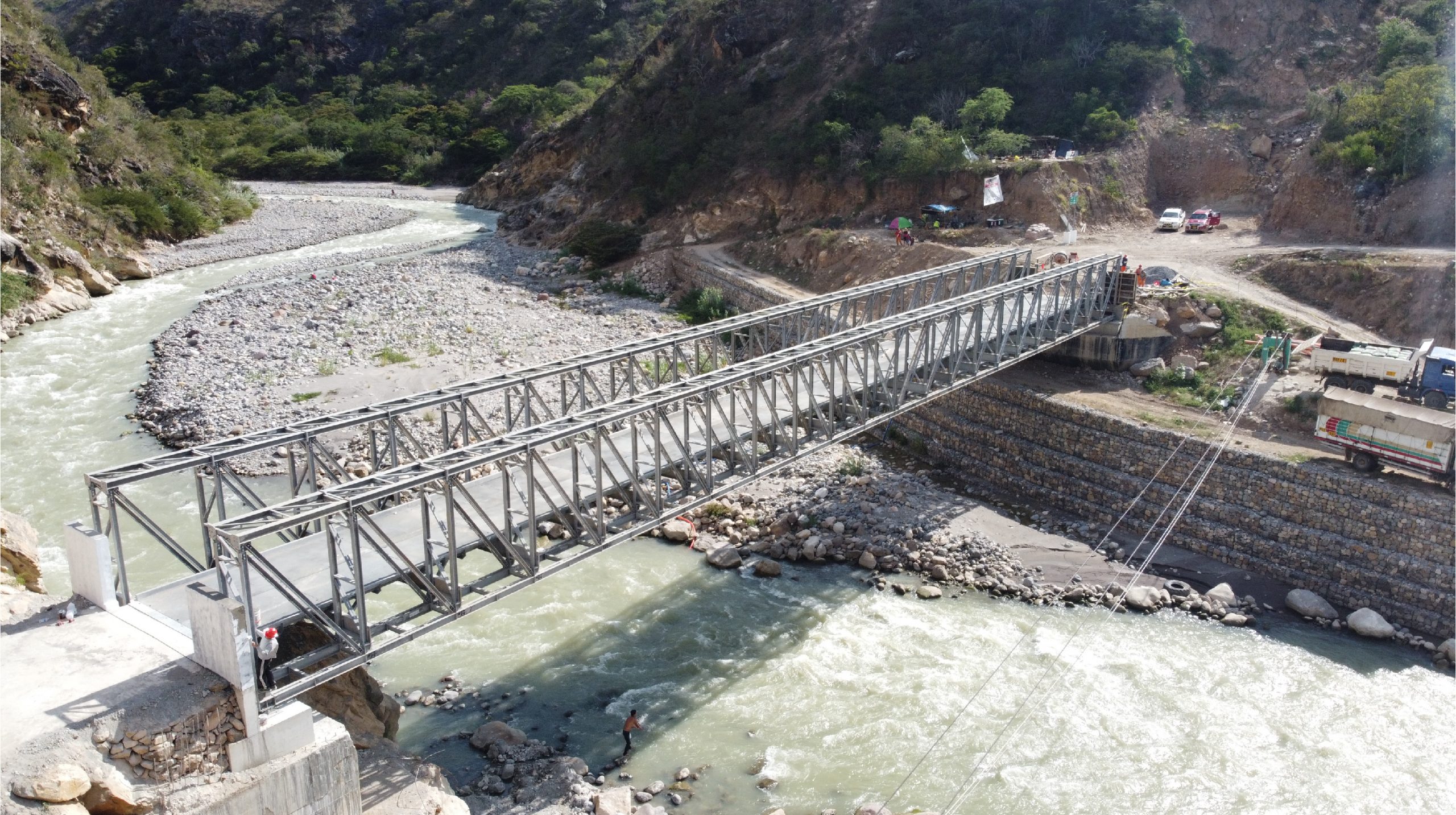 Features
Quick assembly
Optimized containerization
Wide range of spans available
For Temporary or Permanent use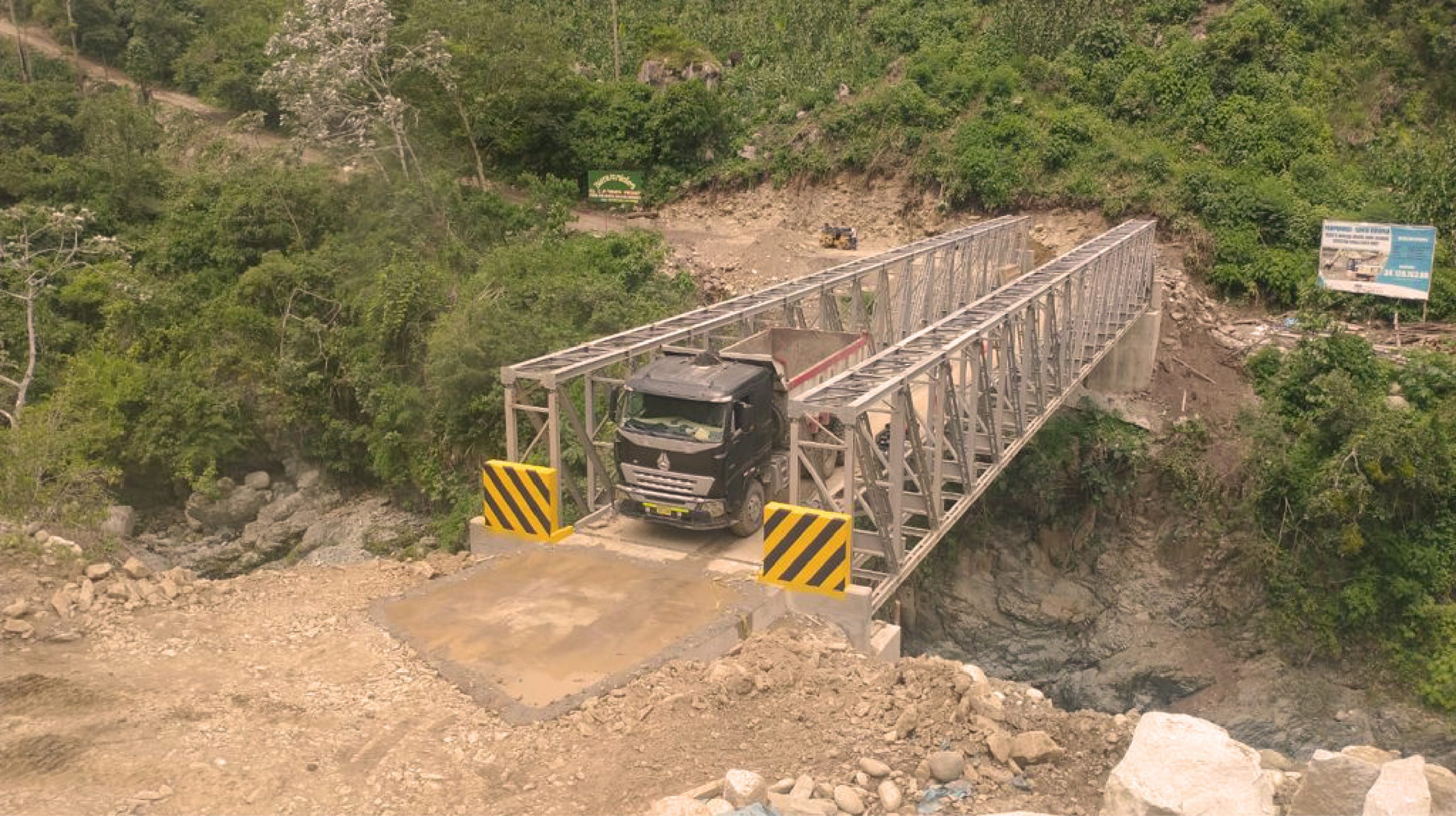 Benefits
For a swift re-establishment of communication routes
Enable rapid mobilization and arrival on site
Can be used in the most diverse situations and environments (mountains, rivers, cities, etc.)
Allow for more permanent solutions in order to definitively reestablish communication
Did it spark your interest?