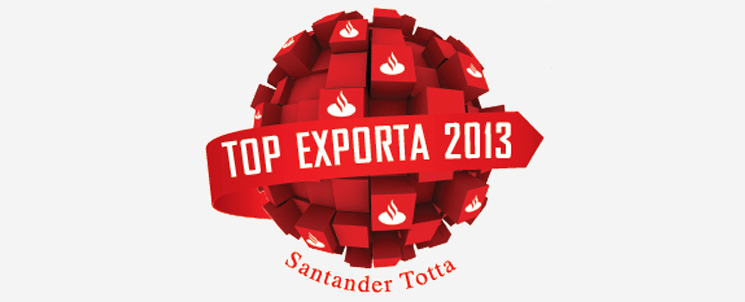 View more news
Banco Santander Totta distinguished BERD, for the second consecutive year, with 2013 Top Exporta Award, in Services Category.
This prize, that aims to distinguish and support Portuguese exporting companies with best performance, is awarded according to a rank of large, medium and small private companies.
TOP Exporta 2013 Conference "Export Sucess, Import the Futur" took place on 12 November last and BERD was represented by its CFO, Dr. Rodrigo Graça Moura.