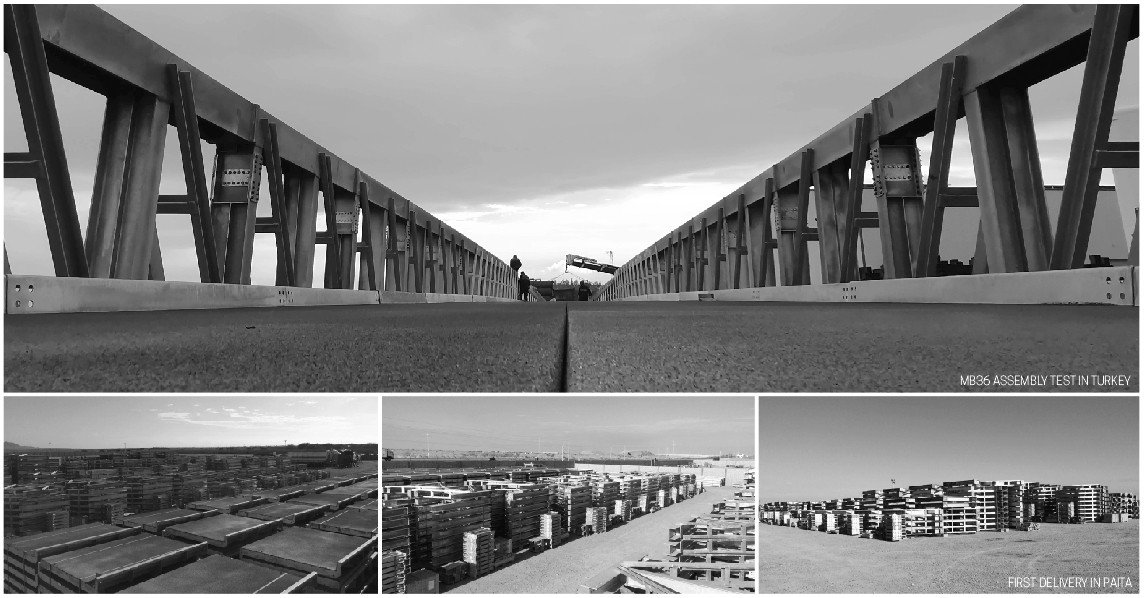 View more news
In 2017, faced with the unfortunate events of the natural phenomenon known as "El Niño Costero", which resulted in hundreds of bridges damaged and even collapsed, MBS by BERD made the decision to come to Peru in order to show the new technologies on modular bridges, through which, among many other advantages that result from our Engineering and experience in the design of this type of metal structures, for example, it is possible to solve open spans of up to 120m.
At the end of 2018 BERD participated and won a public tender called by the Ministry of Transport and Communications for the supply of 125 modular bridges with spans from 15 to 60 meters.
The Modular Bridges were manufactured in Turkey and the 6000 tons of steel were shipped to Peru in more of 300 containers. The first delivery to the client was successfully made in July in Paita and the second lot is on its way to be delivered in August in Lima.
More news about this project soon, in the meanwhile why don't you try the Modular Bridge Online Quotation, available in https://mbs.berd.eu/en/mbs-online-quotation/!