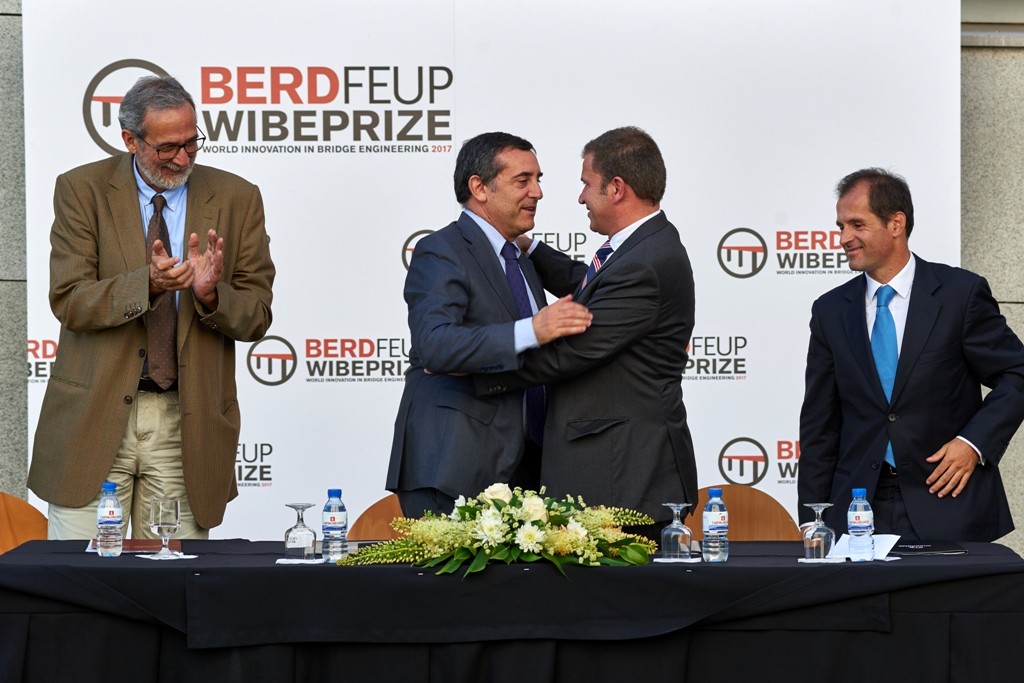 View more news
BERD & FEUP (Faculty of Engineering of the University of Porto) signed, last Tuesday 28 July, the WIBE PRIZE – World Innovation in Bridge Engineering Protocol.
The subject of WIBE 2017 Prize is a Paper in the field of Bridge Engineering.
The winner of the WIBE 2017 Prize will be the author or authors of a "Paper" that demonstrates the greatest potential of innovation and contributes to the development of Bridge Engineering worldwide, selected by a qualified Jury that is to be essentially nominated by the most recognized international associations (10/ 13 members).
Pre-registration is now open on website www.fe.up.pt/wibe for applications to the prize in the amount of 50.000 USD.
Photo: António Silva Cardoso (FEUP), João Falcão e Cunha (FEUP), Pedro Pacheco (BERD), Diogo Graça Moura (BERD)